It's a little late to compile a list of resolutions, but be assured, there is good reason for a late list. These resolutions have taken thought--they've not been hasty in the making.
This year, she would like to...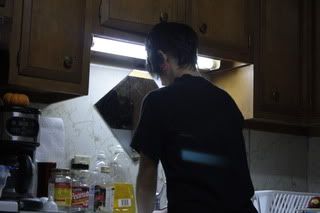 Do the dishes more.
This is something she struggles with. There's nothing more irritating than dirty, month-old dishes. She would like to keep them cleaner, and have less mess in the end. This goal applies as well to the whole apartment. Clean houses are far less worrisome. There's less of a clutter, less of that terribly persistent grimy feeling, less of an incentive for unwelcome pests to visit.
Read more.
There's a growing number of books on her reading list! Recent titles include
White Magic Series Book 3: Shattered Dance by Caitlin Brennan
, and
Confessions of an Ugly Stepsister
. This month's book club selection,
Wings of a Falcon by Cynthia Voight
she's re-reading for the second time as well. This year she wishes to read a larger variety of books and is challenging herself to explore new authors and genres.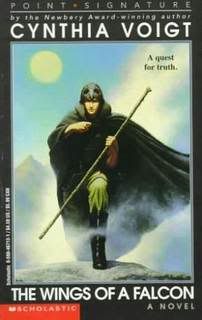 Walk more.
There is a certain beauty in walking, in going places without mechanical aids, solely utilizing one's own to feet. She lives within walking distance of the University and her place of work. She balks against walking when it's cold, but how much work is it (really?) to put on a few more layers and head outside? The benefits are fantastic--less of a gas bill, exercise, adventure.
Run more.
If there is beauty in walking, then certainly there is magic in running. She's elected not to do outdoor track with the University team. Her indoor season comes to an end in early March. But that shan't stop her! She would very much like to run the 40 miles per week following the season, if not more! For she's signed up for a half marathon. She's run one before, a few years back. It was an excellent endeavor--thirteen miles of not-too-fast-not-too-slow running through a remote northern rail trail.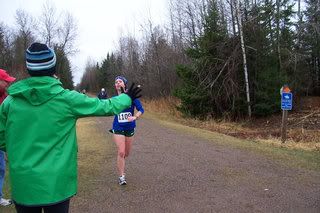 Also, one can't forget the next cross country season. This fall will be her final year running for the University. Wow! A senior runner already! How the four years fly!
Weight lift more.
She's grown fond of weight lifting. This is the boyish part of her showing through. She admits she's a little competitive, and as an athlete, lifting is a staple of her career. However, she wishes to continue her weightlifting, and perhaps glean a shiny new set of abdominals. Lifting is truly worth the results, and her University, by the by, has just installed a new weight room. It's a treat, even if she decides to read while on the stationary bike instead of lift!
Study religion more.
The Bhagavad Gita is staring at her from her shelf. A few books on Wicca remain unread. She's considering buying the Lotus Gospel. She's been thinking expansively on religion, her curiosity bolstered by doubt that there is any real necessity for religion at all. However, she nonetheless remains an open minded soul, whose religious path has fluctuated throughout the years. From a devout Catholic to an atheist, to a pantheistic humanist dabbling in Buddhist philosophy, to an animist-pagan path, she is uncertain of where she lies. She cannot cope any other way with this uncertainty than to learn more.
It's odd, really, for the more she learns the more she doubts. But the more she doubts, the curiouser and curiouser she becomes. Doubt is a powerful thing. Certainty seems almost anti intellectual.
These goals seem simple, but naturally, the year shall tell if her resolutions hold true to their intent. She challenges you to make realistic resolutions as well. Can the weight loss and think of health instead. Visit your library more. Think outside the box. There's a fresh new year ahead, all clean and ready for wonderful mistakes.