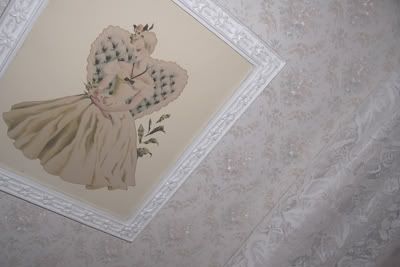 Today it is ever so rainy and wet. But it is so very green as well; I saw the worms on the sidewalk and heard birds in the trees. It smells like summer. The last little bit of frost is gone from the grounds and flowers are growing. Daffodils come first; I think they always do.
Summer makes me think of lovely things, like chalk on sidewalks, long walks at night, stars and coffee, frisbee, campfire songs, lollipops and popsicles, sprinklers, and warm, muggy evenings that never seem to end.
I think there is something beautiful to be had in every season, but I'd like to think summer is my favorite season of all. I enjoy its laziness, its relaxed nature. I shall be working and commuting this summer, but all in all, should have a bit extra time.
I've made myself a little list of things to do this summer:
Go camping.
Paint a picture.
Read some books.
Have some tea parties.
Chalk up some sidewalks
Go rollerblading.
Sew.
Play my trumpet more.
Go for midnight walks/runs.
Blow bubbles.
Make a blanket tent on the patio.
Learn how to bellydance.
Go to a concert.
Spend some quality time at an all-night diner.
There's something about doing 'nothing' that seems busy as well. I could paint or sew or go for a run and still do absolutely 'nothing'. I think 'nothing' implies spontaneity, an act done regardless of deadline, with no limits or setbacks in mind. Nothing is essentially something, but at the same time, that very something is nothing. I am very fond of nothingness, I think. I am feeling quite whimsical.
Have a wonderful evening.
"I shall make myself a wonderful tent and decorate it with holiday lights.
I'm going to write out some invites and send them to the furthest of kingdoms
and invite all the powdered, stiff ladies
And we'll have ourselves a tea party to head off the season."